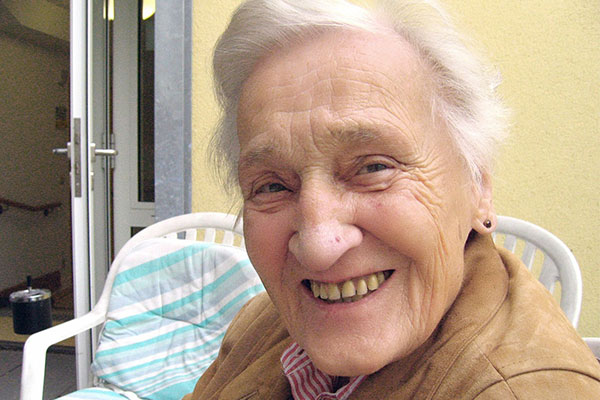 Caregiving for Alzheimer's disease patients can be complex and overwhelming.  Making some home modifications can improve safety for your senior and give you peace of mind.  You will need to assess the home and make adjustments accordingly. Here are some tips to enhance life for you and your loved one.
Evaluate the home.  The first step toward a safer home environment is to assess the current conditions through the perspective of someone with dementia or Alzheimer's disease.  The Alzheimer's Association recommends looking for areas of possible risk, such as the exits of the home.  Also inspect the kitchen, garage, and basement for danger zones.
Adapt and modify.  

Once you identify areas of possible trouble, take precautions to prevent injuries and accidents.  Note that accidents are most apt to occur if your loved one feels rushed.

Simplify.

 Break activities into small, simple steps and allow sufficient time for tasks to be completed without hurrying.  Get help with tasks that have become particularly difficult to accomplish.

Encourage independence.  

Don't create a home environment that feels restrictive.  Instead look for ways to support needs while encouraging independence, social activities, and meaningful interaction.  

Be realistic.

 You can't prevent every potential problem, but you can provide structure and general safety.  Be sensible and pay attention to objects and activities that are dangerous.
Simple modifications.  Some of the best safety modifications you can make to a home are very simple.  
Improve lighting.

 Bright light that doesn't produce glare helps when vision is limited.  Block direct sunlight with sheer window coverings and avoid using bare bulb lighting.  Install illuminated light switches so they are easier to find.

Vary colors.

 Using color contrast can help your loved one see changes in depth better, such as stairs or countertop levels.  Contrasting colors in rugs can help, although very dark rugs may appear to be "holes" in the flooring.

Knobs to levers.

 

Experts explain

that by changing cabinet and door knobs to levers and handles, you can accommodate declining mobility.  

Tape and stickers.

 Place colored stickers or tape on glass doors and large windows so they can be seen easily and aren't perceived as open.

Open walkways.

 By ensuring walkways are free of clutter and tripping hazards, such as floor lamps, side tables, and baskets,

experts note

your loved one will be better able to safely navigate moving from room to room.  

Appliances.

 Electricity and water can be an especially dangerous combination.  Remove small appliances from bathroom and kitchen areas that pose potential threats, such as hair dryers and electric mixers.  

Watch temperatures.

 Sometimes seniors lose perception of temperature variations.  Set water heaters at 120 degrees or less and install anti-scalding devices on faucets.  

Secure floor coverings.

 Adding adhesive to floor coverings can help prevent dangerous slips and falls.  

Monitor medications.

 Sometimes seniors forget a medication completely, and sometimes a medication could be doubled accidentally.  Add dispensers with self-timers and locking mechanisms to help your loved one stay on track.
More aggressive changes.  Remodeling can greatly enhance home safety.  CNBC notes that many seniors are better off with widened doorways in kitchens, bathrooms, or hallways.  Areas where stairs are an issue may require adding a wheelchair lift or elevator. Kitchen and bathroom safety is a top concern for seniors, and remodeling is often most important in these areas.  For instance, falls are a common danger to elderly loved ones, so installing grab bars in bathrooms helps seniors to move more independently and safely. Textured floors, raised commodes, and shower seats are other options to consider.  According to ImproveNet, most homeowners spend between $195 and $8,820 to remodel a bathroom.  
Safety first.  Caregivers face a tremendous burden in caring for seniors with Alzheimer's disease and dementia.  By making some home improvements and modifications, you can have better peace of mind about your loved one's safety at home.  Evaluate the current living situation, make some simple modifications wherever possible, and consider more aggressive changes if needed.  By taking these steps, you and your loved one can live happier and healthier.