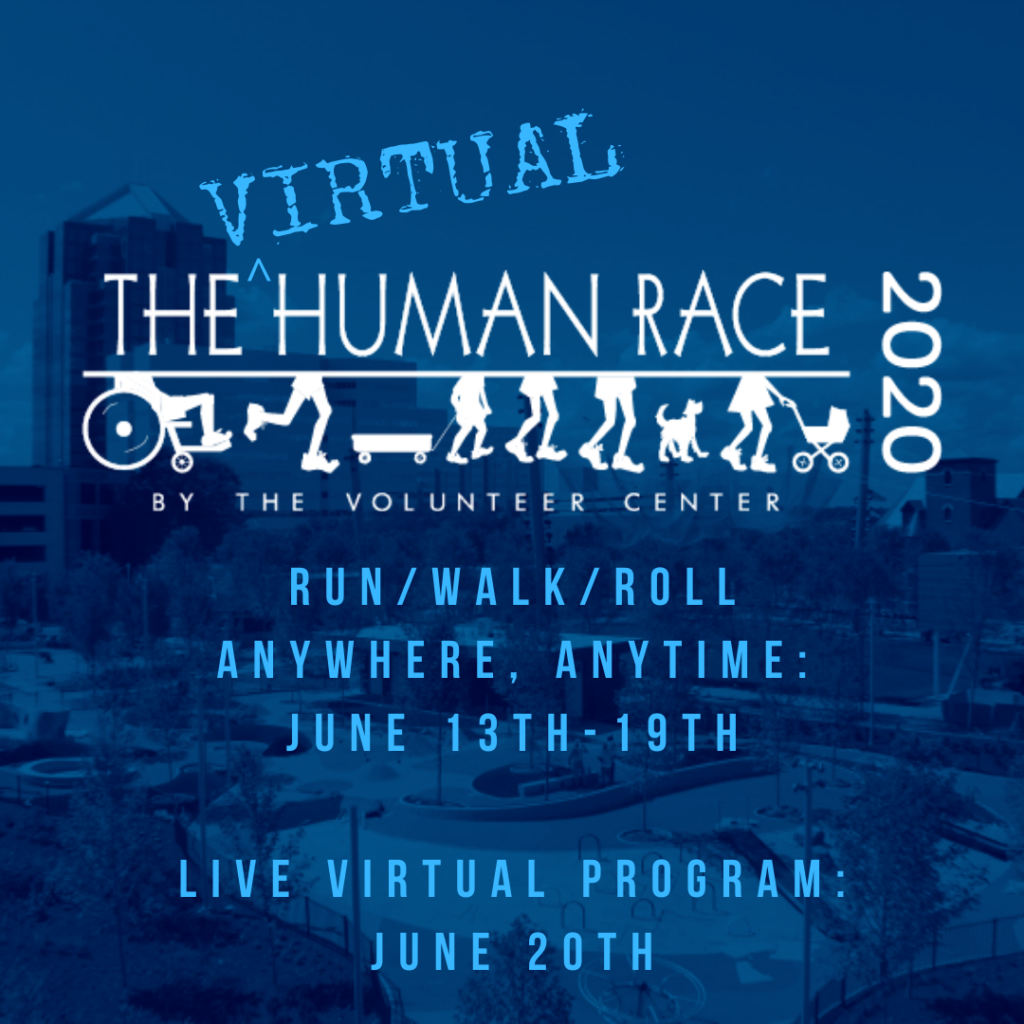 The United Way of Greater Greensboro's Human Race will be a virtual experience this year.  Over 100 nonprofits are participating, and CHS has our own team!  Walk, Run, or Roll for a timed 5K event or a 1 mile Fun"d" Run to benefit CHS and the homeowners we serve. You pick the time and place for your walk/run – anytime, anywhere from June 13th through the 19th.  Runners will pay a $25 registration fee, walkers are free!
If you would like to join our team, follow these simple steps:
How to Join the Community Housing Solutions Team for the Virtual Human Race
Visit THIS LINK: https://thehumanrace.itsyourrace.com/
Click REGISTER NOW BUTTON
Use the "Sign Up" option and be sure to use an accurate email address. BE SURE TO SAVE THIS LOGIN INFORMATION.
Select Runner or Walker registration. If you want to be timed, be sure to select runner. https://thehumanrace.itsyourrace.com/donate/CHERYLBRANDBERG
The price is now $35, $40 on day of. Registration for walkers is free.
Fill out all required information
In the event questions section, SELECT JOIN AN EXISTING TEAM from the dropdown.
Select Community Housing Solutions as your team.
Approve waivers and check appropriate boxes
Finish and confirm registration and at completion, you will get a pop up! This has two important links. One for Community Housing Solutions' team fundraising page, and one for your personal fundraising page.
Edit your personal page and add a description and select your goal.
SHARE!!! All the money you raise goes towards our team. Your personal fundraising page link can be shared with everyone you know, on Facebook, with family and friends and all can donate right online by clicking the donate button.